The Oasis is your escape from the everyday. Cool, smooth, and effortless. Small enough to fit in your pocket but packed with a serpentine path of precision dimples that cools and filters smoke until it's super smooth. It's the perfect pipe at home or on the go.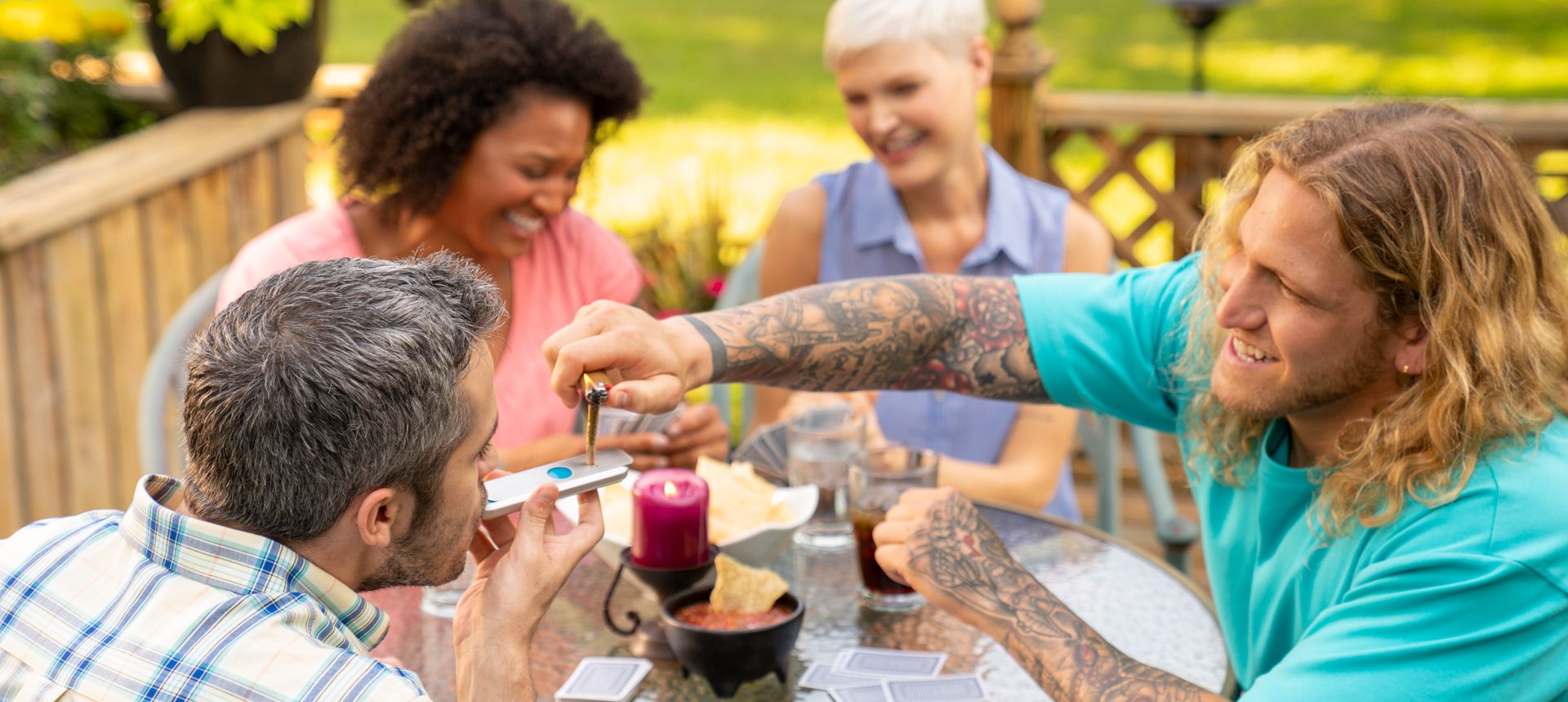 Small Size. Big Benefits.

Pack Plenty for Your Adventure
It's a huge bowl with plenty of room to share. Just load it and go. Slide cover keeps it from spilling in your pocket. Your Oasis is ready when you are.

No Heat Means Deeper Hits
No burning. No coughing. That means you can take more in without scorching your lungs.

Taste the Flower
Waterless filtration and full ignition results in more flavor than vaporizers or waterpipes, hands down.

Easy to Clean, Less Odor
Pulls apart quickly – just wipe it down and put it back together. So clean your mom would smoke out of it.

No Nasty Screens to Replace
Screens are messy and unhealthy. The Oasis is screenless yet still prevents fine "scooby-snacks" from reaching your lips.
"This is my favorite pipe. Perfect size.
Durable, easy to clean and burns my bud super slow."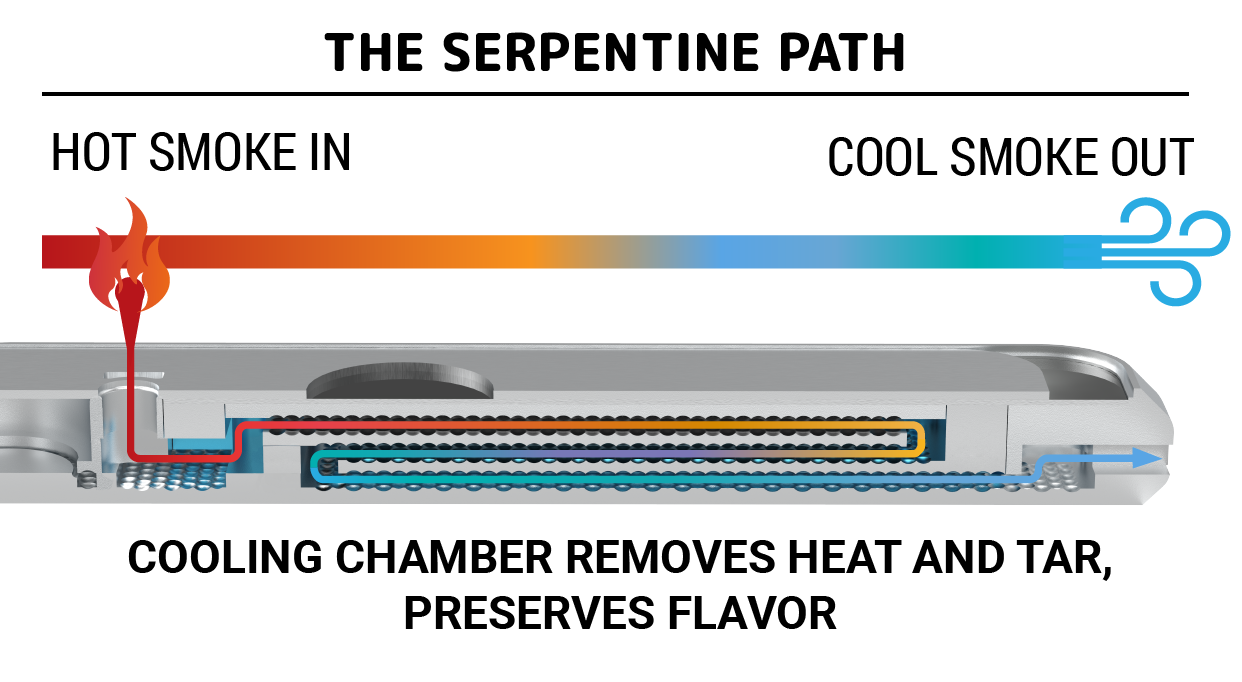 SUPER COOLING
We spent hundreds of hours developing and testing the most advanced waterless filtration and serpentine airflow with more than 3,300 cooling dimples. Our unique airflow cools the smoke, so you get the ultimate, smooth hit. That means when you draw, there's no cough and no burn.
PURE FLAVOR
With no burn, all you have left is pure taste. Finally, you can enjoy the full flavor and aroma of your favorite strains. The cooling technology and no metal screens give you the purest experience.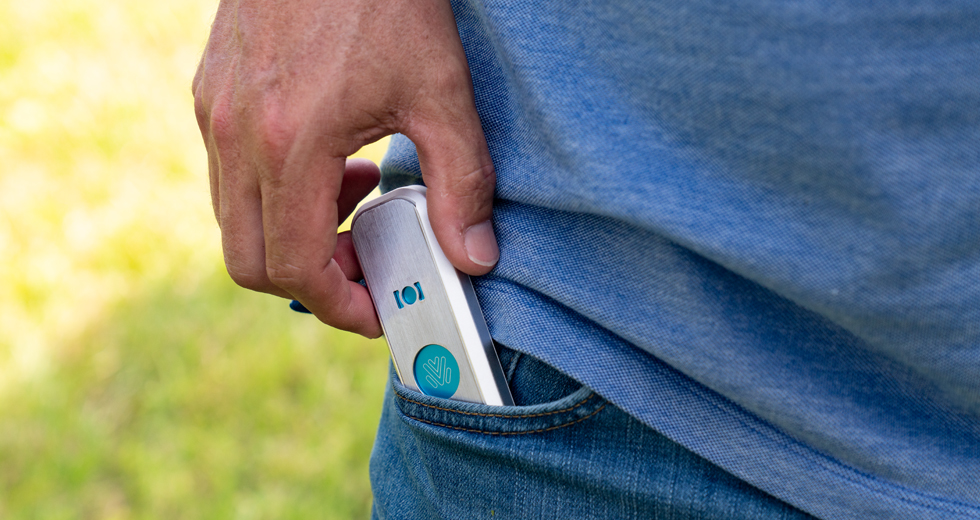 PORTABLE
Take it on the go: the compact, modern Oasis is discreet enough that you can use anywhere. Just drop it in a pocket or purse and go. The no-spill design ensures your bowl is ready when you are.
EASY TO CLEAN
Breaks down for easy cleaning – it takes just minutes. Pull it apart, wipe down with rubbing alcohol, put it back together, and away you go.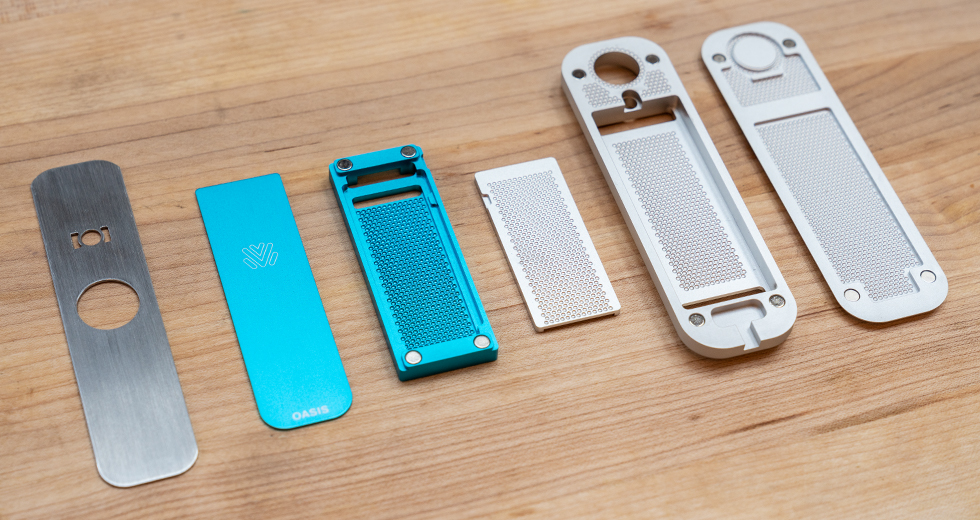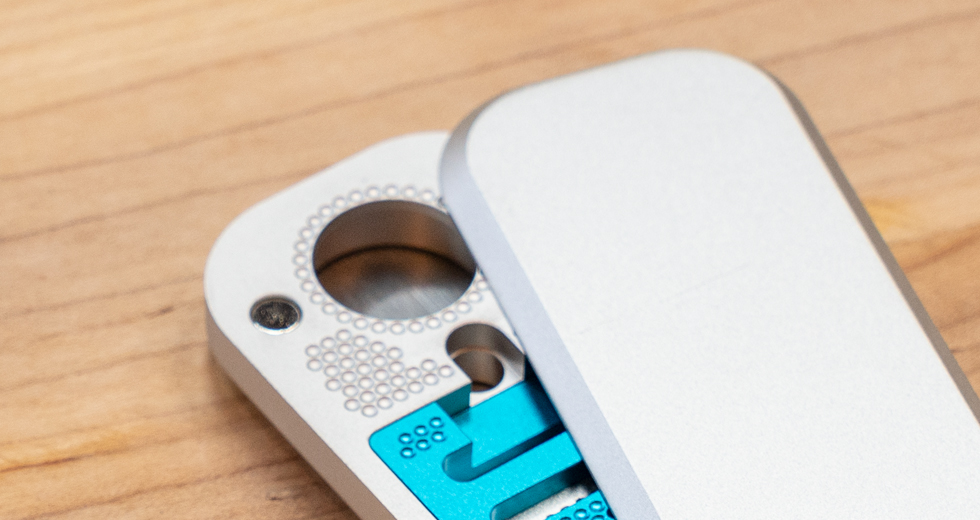 NO SCREENS
The special screenless technology is easier and more convenient: no replacement parts needed and no residue to scrub from the screens. With our special design, you won't have to deal with "Scooby Snacks", and you'll have the added benefit of not inhaling chemicals that leech out of the screen metal.

CARB TO ENJOY IT ALL
Get more smoke with the Oasis's built-in carb. Clearing the chamber is simpler than lifting a finger – so you clear the chamber and get the full use of your product.
BIGGER BOWL
Fill up your bowl for more on the go – whether you're sharing with friends or saving some for later. No fuss, no mess, nothing extra to carry with you.
PRECISION CRAFTED FROM MILITARY GRADE ALUMINUM
The Oasis resists corrosion and wear. Hypoallergenic, and easy to maintain and clean so you don't have to worry about germs when you're using it by yourself or sharing with friends.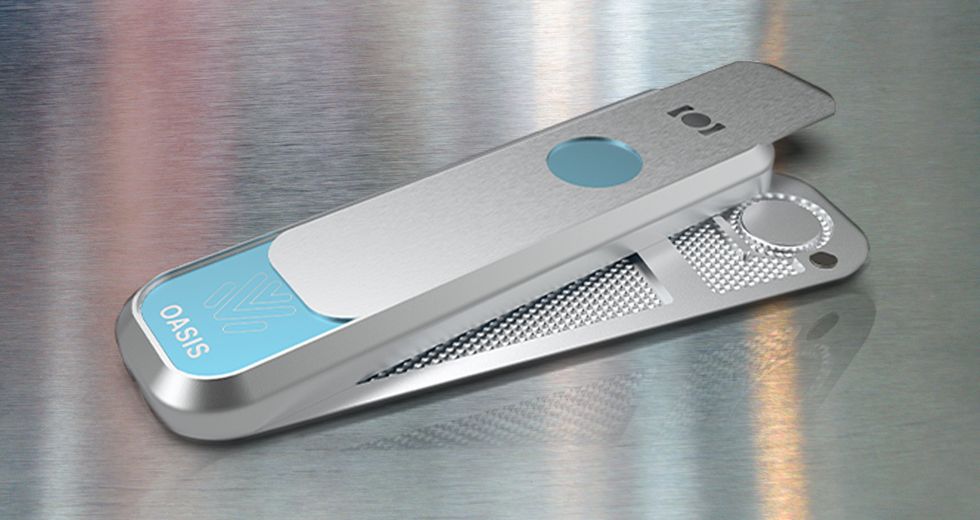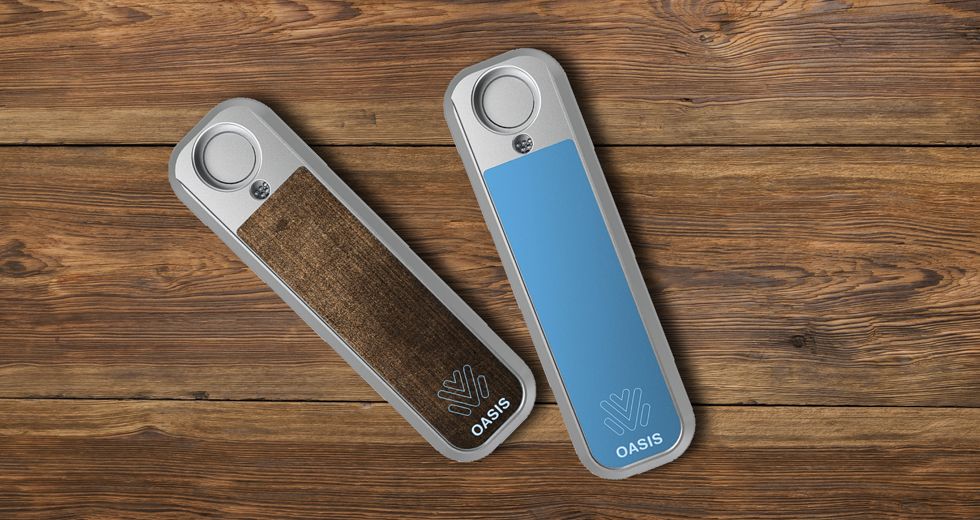 INTERCHANGEABLE ARTWORK
Bring out your personality and make your Oasis match your unique style with interchangeable plates.