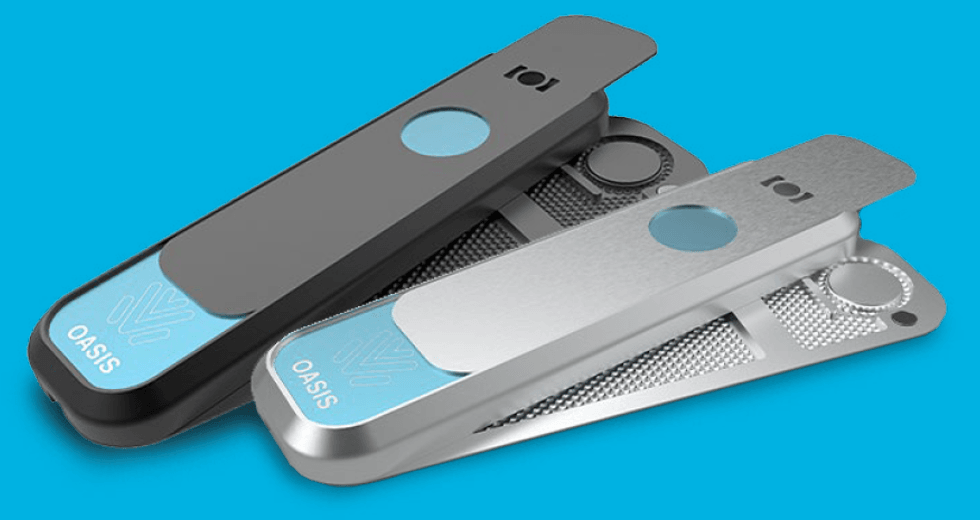 Engineered to give you the coolest smoke and fullest flavor. The best metal pipe you can buy.

Engineered to give you the ultimate smoking experience.
Engineered to give you
the ultimate smoking experience.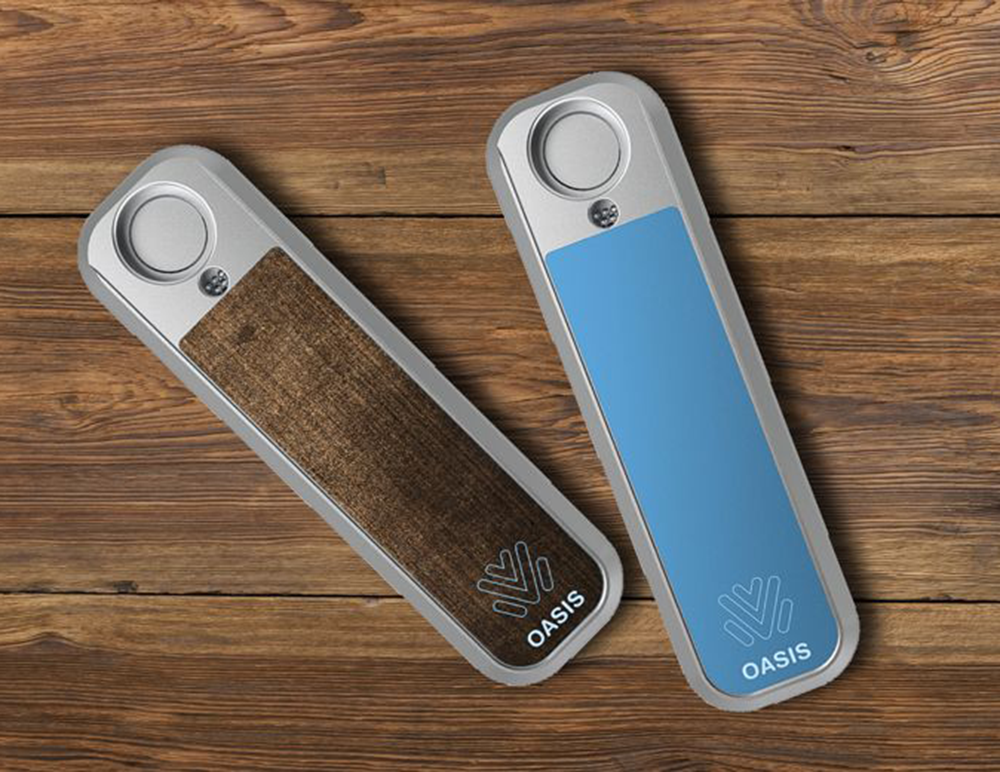 USE WITH LOOSE LEAF AND ROLLED
Use your OASIS with flower or go vertical with your favorite pre-roll for an even burn all the way down.
The coolest inhale for any pre-roll, cone or self-rolled joint EVER.
Burn all the way to the end. no roach clips or burnt fingers.
No ashtray needed – just put your OASIS on the table between use.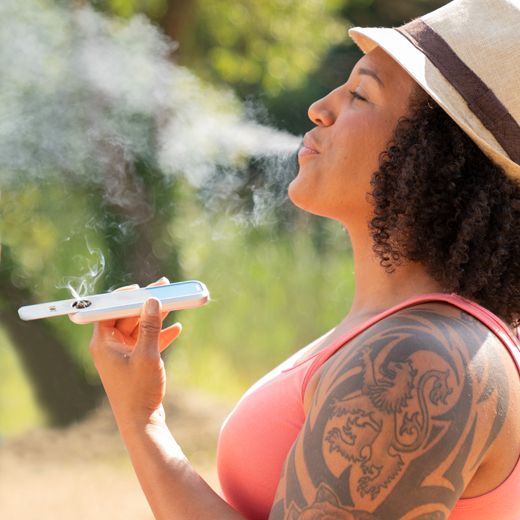 Cool and Smooth
Over 3,300 dimples cool your smoke for the smoothest inhale. No burning. No coughing.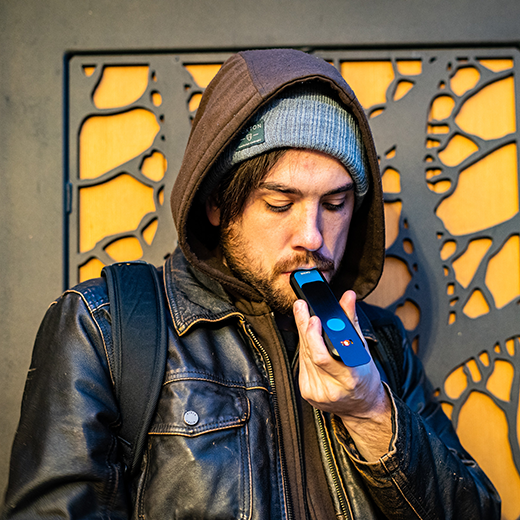 Pure Flavor
Our waterless filtration and great airflow let you enjoy the fullest flavor of the flower.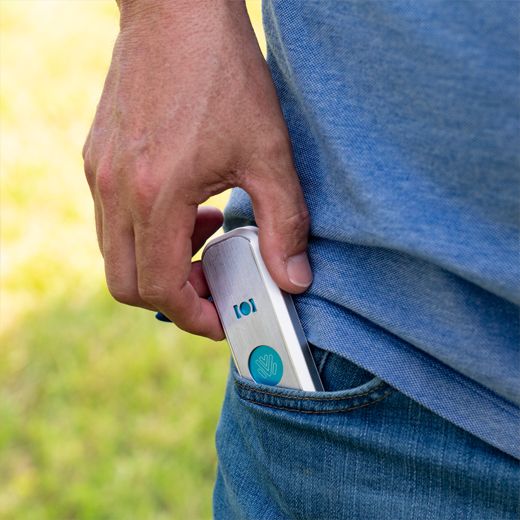 Portable
Grab it and go. The Oasis easily fits in your pocket, and the convenient cover keeps anything from spilling out.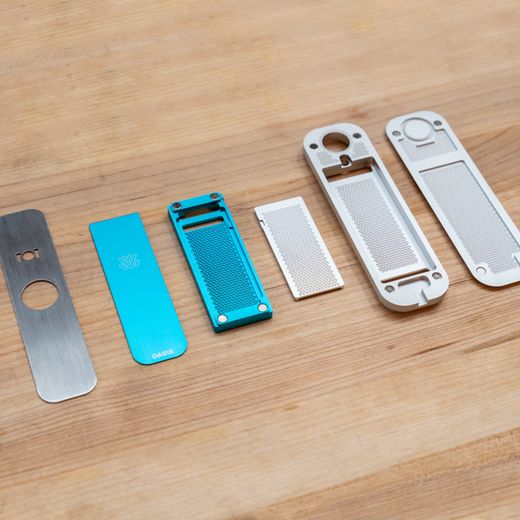 Easy to Clean
Pulls apart quickly – just wipe it down and put back together.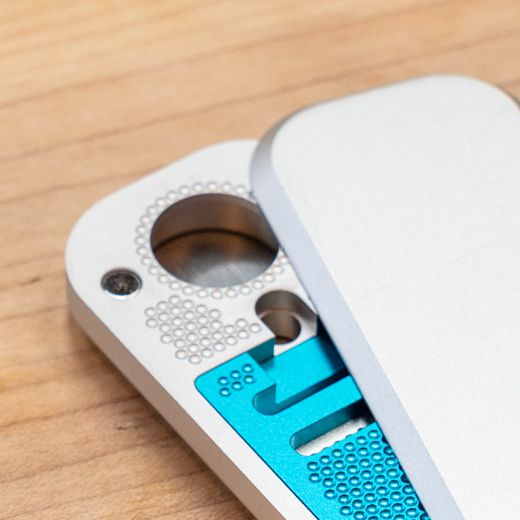 Go Screenless
No screen means less to clean and replace. Cooling chamber catches everything so only smoke reaches your lips.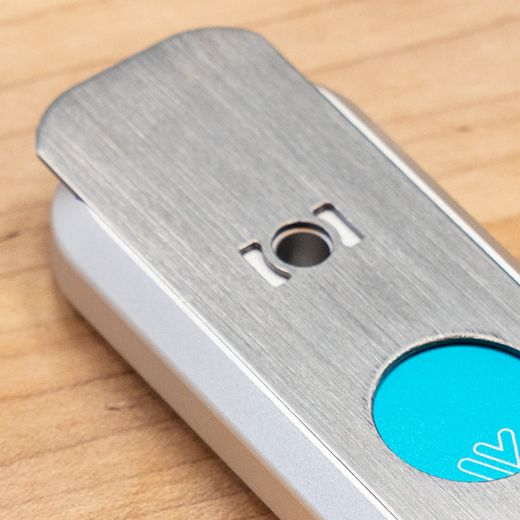 Carb to Enjoy it All
Clear your chamber so you get the full experience and a clear hit the next time around.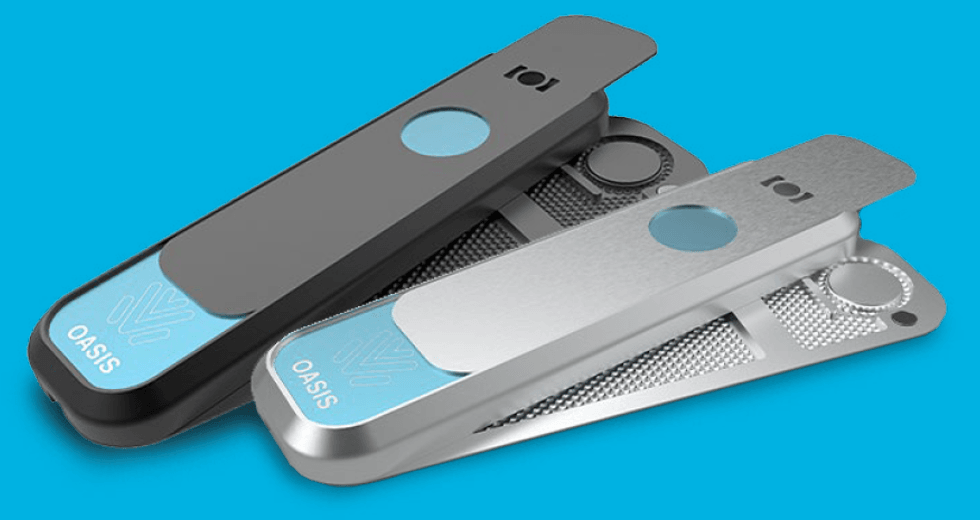 Choose your own style
With two colors to choose from and the option to personalize the interchangeable artwork to match your style, you can make your Oasis as unique as you.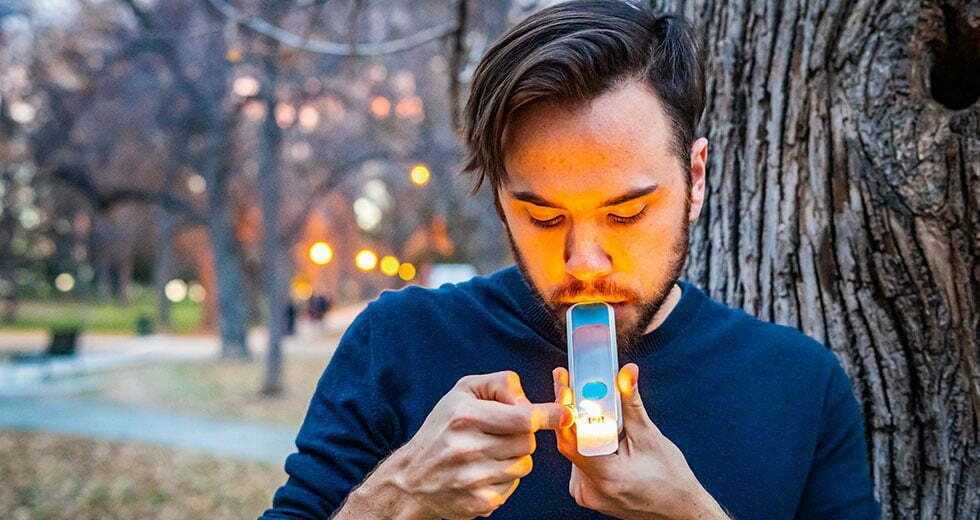 "It has the cooling effect of using a water pipe but you get more flavor.  It's a great weight, portable, and is simply the best pipe I've ever smoked."
"This is my go to pipe for everyday use now.  I wasn't sure I'd like a metal pipe, but now I'm a believer!"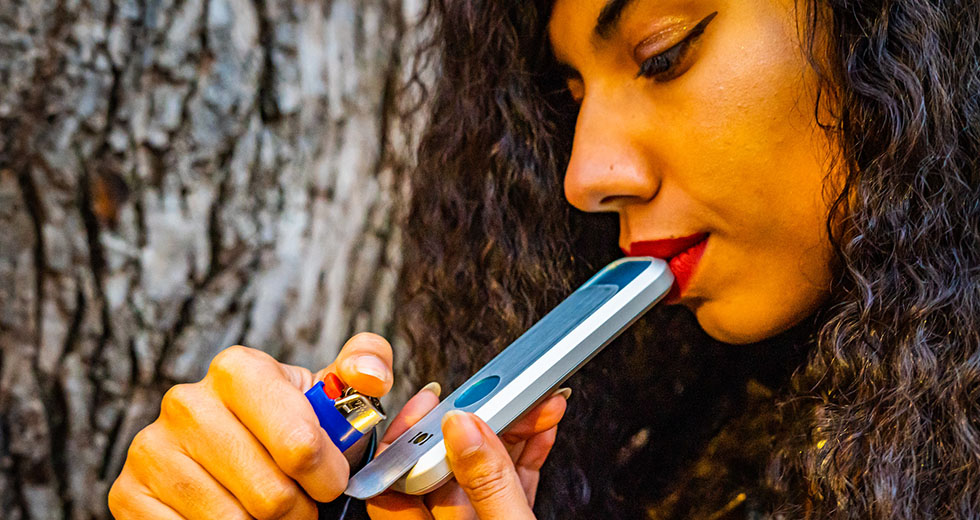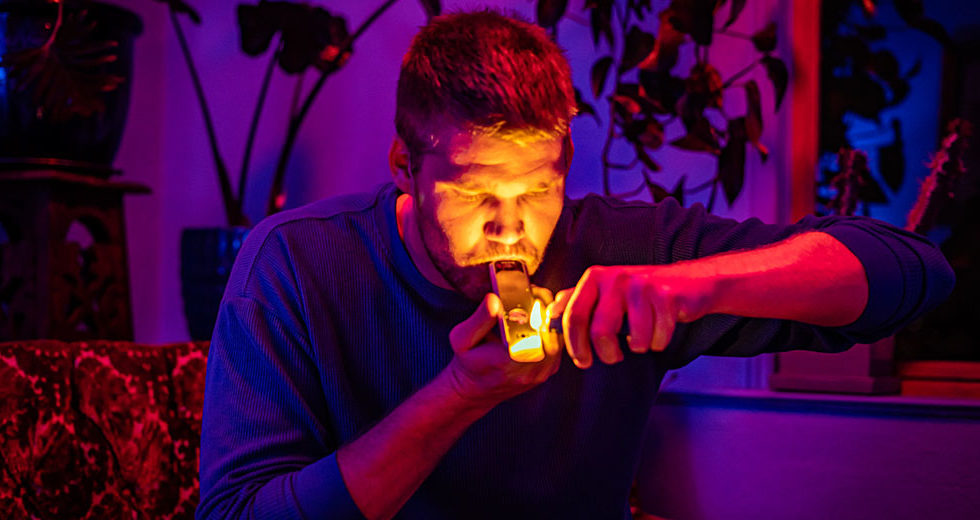 "Rips like you wouldn't believe. Good quality and smooth hitting. Totally sick."